Short Film Premiere: How to Break into a Cinema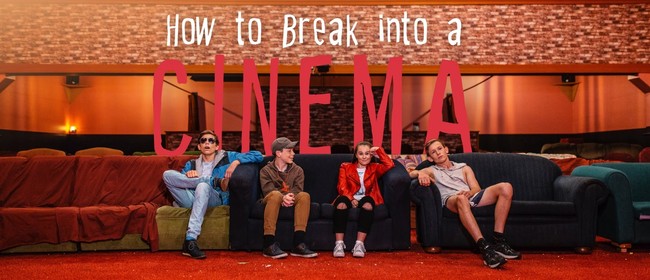 Geraldine Cinema, Geraldine, South Canterbury
'How to Break Into a Cinema' is a short comedy film about a group of movie-loving teens, that plot a break-in for the thrill of a late night screening.

Four young mischievous, adventurous teens, endeavour on a mission to screen a film secretly, and have the best night of their lives.
Late at night when no one is about but the manager's cat, the group are stumped in the venture by alarms, lost wallets, and the whereabouts of the cinema manager himself. 
Together the team must overcome their differences, a grouchy business owner, and a padlocked door. Karma, Nelson, Chester, & Gunner must find out How to Break into a Cinema. 
This information is provided by
Eventfinda